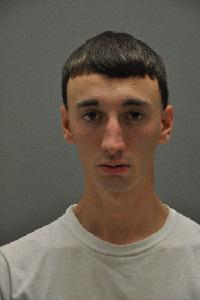 DATE OF RELEASE: 10/1/2020
TIME OF RELEASE: 4:00 pm

City Police Arrested Jeremy M. Spikes (22) of Hagerstown MD on Thursday. Spikes was wanted by Maryland Authorities for several felonies, including Burglary 1st degree and Rape. City Detectives received information Thursday afternoon that Spikes was possibly in the area. Spikes was located at a residential complex on Margaret Street and taken into custody after a brief standoff. Spikes has been charged as a Fugitive from Justice and will be arraigned in Plattsburgh City Court Thursday Evening.
Submitted by Captain Bradley Kiroy